An integrated framework for improving safety, quality, and stewardship standards in manufacturing: A case study
Keywords:
Kaizen, PDCA, Quality, Safety, Stewardship
Abstract
Health and safety, quality assurance, and stewardship control, when integrated together, can streamline systems and work processes, reduce bureaucracy and increase efficiency. In this study, efficiency increase refers to improving and maintaining high standards of demarcation, housekeeping, no blocked safety equipment, tools storage conditions, good manufacturing practices and chemical storage conditions. Using industrial engineering tools, Plan-Do-Check-Act and Kaizen, the study illustrates a quick turnaround in standards improvement in a manufacturing plant, which resulted in culture change and increasing profitability. The manufacturing plant studied had below average standards that created health and safety hazards leading to incidents, created a risk of quality and stewardship systems failure. Incidents varied from minor to serious. With improved standards, the plant avoided and eliminated health amd safety, quality, and stewardship risks in critical areas such as production or operations floor, warehouse, laboratory, storeroom, utilities area, and workshop. This was achieved through the integration of health and safety, quality assurance and stewardship controls as one safety, quality, and stewardship (SQS) framework. The three are denoted as fundamentals and core foundation systems in a manufacturing environment in this study. An SQS tool was developed, tested, and implemented and results are shared. Implementation of the tool resulted in improvement of overall manufacturing plant standards, elimination of safety hazards, reduction of quality defects and scrap, eradication of internal controls issues, and business success. The study will be of great value for manufacturing plants who are looking to integrate more than two management systems.
References
Almeida, J., Domingues, P., & Sampaio, P. (2014). Different perspectives on management systems integration. Total Quality Management and Business Excellence, 25(3-4), 338-351.
Bernardo, M., Simon, A., Tari, J.J., & Molina-Azorin, J. (2015). Benefits of management systems integration: A literature review. Journal of Cleaner Production, 94, 260-267.
Bernardo, M., Casadesus, M., Karapetovic, S., & Heras, I. (2012). Do integration difficulties influence management system integration levels. Journal of Cleaner Production, 21(1), 23-33.
Chandrakanth, K. (2016). Plan Do Check Act (PDCA): Improving quality through agile accountability. TEKTRONIX Engineering Development India Private Limited. 4, 1–10. https://www.agilealliance.org/wp-content/uploads/2016/01/PDCA.pdf
Casadesus, M., Karapetrovic, S., & Heras, I. (2011). Synergies in standardized management systems: Some empirical evidence. The TQM Journal, 23(1), 73-86.
Chakraborty, A. (2016). Importance of PDCA Cycle for SMEs. SSRG International Journal of Mechanical Engineering, 3 (5), 13-17.
Dalgeish, S. (2005). Probing the Limits: ISO 9001 Proves Ineffective. Quality Magazine. https://www.qualitymag.com/articles/83947-probing-the-limits-iso-9001-proves-ineffective
Fučić, L., Soldo, B. & Ojvan, D. (2022). Continuous Construction Workꞌs Design Quality Monitoring in the Republic of Croatia. Tehnički vjesnik, 29 (3), 1019-1030.
Fuller, C.W., & Vassie, L.H. (2004). Health and Safety Management, Principles and Best Practice. Prentice Hall.
Moen, R D., & Norman, C.L. (2010). Circling Back: Clearing Up the myths about the Deming Cycle and seeing how it keeps evolving. Quality Progress, 43 (11), 22-28.
Kovačić, M., Mutavdžija, M., Buntak, K. & Pus, I. (2022). Using Artificial Intelligence for Creating and Managing Organizational Knowledge. Tehnički vjesnik, 29 (4), 1413-1418.
Mišić, D., Stojković, M., Trifunović, M., & Vitković, N. (2023). Detection And Handling Exceptions In Business Process Management Systems Using Active Semantic Model. Facta Universitatis, Series: Mechanical Engineering, In Press.
Patel, P.M., & Deshpande, V.A. (2017). Application of Plan-Do-Check-Act cycle for quality and productivity improvement- A review. International Journal for Research in Applied Science & Engineering Technology, 5 (1), 197-201.
Parasuraman, A. (1997). Reflections on gaining competitive advantage through customer value. Academy of Marketing Science Journal, 25 (2), 154-161.
Pearson, T.A., & Singleton, T.W. (2008). Fraud and Forensic Accounting in the Digital Environment. Issues in the Accounting Education, 23 (4), 545-559.
Prabowo, H.Y. (2013). Better, faster, smarter: developing a blueprint for creating forensic accountants. Journal of Money laundering control, 16 (4), 353 – 378.
Quinlan, M., Bhole, P., & Lamm, F. (2010). Managing occupational health and safety. Palgrave Macmillan, Australia.
Rebelo, M.F., Silva, R., Santos, G., & Mendes, P. (2016). Model based integration of management systems (MSs)-case study. The TQM Journal, 28 (6), 907-932.
Simon, A., Karapetrovic, S., & Casadesus, M. (2012). Difficulties and benefits of integrated management systems. Industrial Management and Data Systems, 112 (5), 828-846.
Singleton, T. (2002). Stop fraud cold with powerful internal controls. The journal of corporate accounting & finance, 13 (4): 29 – 39.
Slack, N., Chambers, S., & Johnston, R. (2007). Operations Management. Pearson, Harlow (UK).
Tepaskoualos, F., & Chountalas, P. (2017). Implementing an integrated health, safety, and environmental management system: The case of a construction company. International Journal for Quality Research, 11(4), 733-752.
Youssef, M. I., & Webster, B. (2022). A multi-criteria decision-making approach to the new product development process in industry. Reports in Mechanical Engineering, 3(1), 83–93.
Wang, L. & Dong, M. (2023). An Entropy Weight-TOPSIS Based Method for e-Commerce Logistics Service Quality Evaluation. Tehnički vjesnik, 30 (4), 1253-1256.
Wilson, L., (2015). How to Implement Lean manufacturing. 2nd Edition. London: McGraw-Hill Education.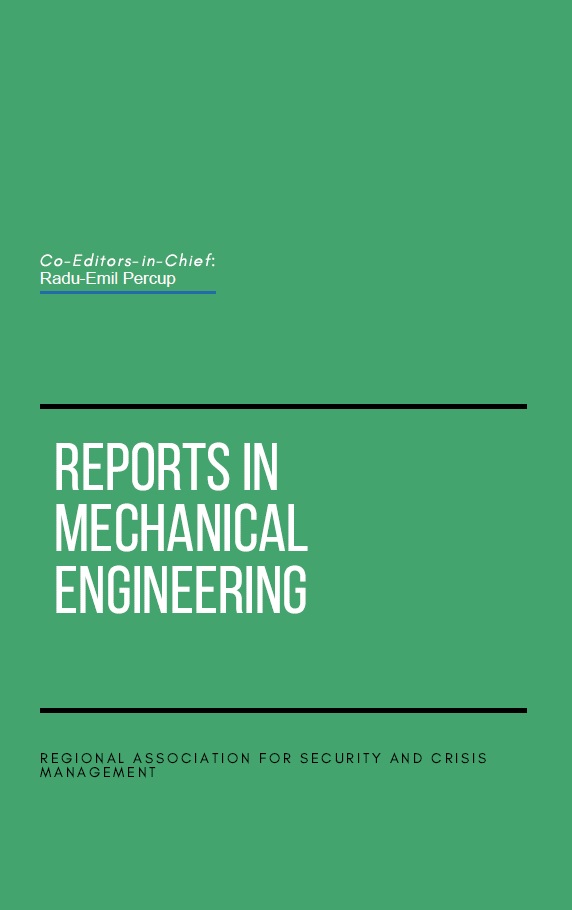 Downloads
How to Cite
Phalane , M. D., & Gupta, K. (2023). An integrated framework for improving safety, quality, and stewardship standards in manufacturing: A case study. Reports in Mechanical Engineering, 4(1), 213–224. https://doi.org/10.31181/rme040105102023p
License
Copyright (c) 2023 Reports in Mechanical Engineering
This work is licensed under a Creative Commons Attribution 4.0 International License.